Garage Door Repair Services
Back To Our Services
A garage door is composed of more than 300 parts, each moving and working independently of one another. It has more moving parts than a regular car. It is also one of the biggest equipment you can have in your house. Day in and day out, it is supposed to work perfectly, and it becomes one of those things that blend in the background. You don't notice it until it breaks down, or a part gets damaged, and it stops operating. People put off repairs as long as the door opens and closes. This should not be the case. At the earliest sign of trouble, you should have it checked and repairs instituted.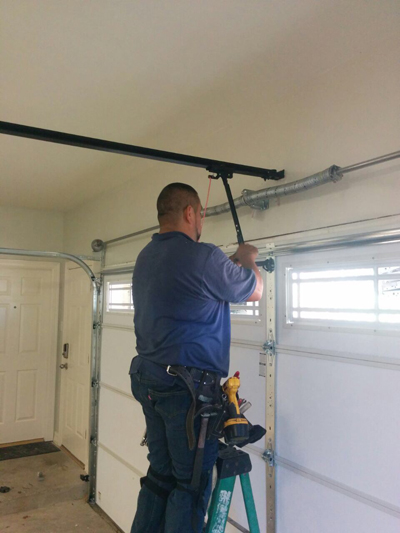 Minor defects or problems with operations can be symptoms or precursors to even bigger problems. A perfectly working door is silent, moves flawlessly, and can even be opened or closed manually with almost no effort. It your door does not operate as described, it may be harboring potential problems.
Understanding the Symptoms and Addressing Them

Our staff at "Garage Door Repair Seagoville" is trained to detect these small signs of trouble. A squeak may not only be for lack of lubrication. It can be metal grating on metal. A slight halting movement can mean a skewed door, or an unbalanced spring. A bent doorframe can mean broken or eroded seals, and lead to undue stress to the springs. The door parts move independently of one another, which can lead to individual problems leading to some other bigger problem later on. We are trained to check for these small details and repair them accordingly. Garage Door Repair Seagoville also understands that if these are not repaired early enough, you might have to replace other parts later on.
Our experience comes from service that we give our customers. We are trained in repairing door opener assemblies from the major brands and their models. We know that some parts are dangerous and we take care that no damage or injury happens while we work on your door. Give us a call next time that you need repairs for your garage door.