Garage Door Openers
Back To Our Services
Quality and affordable garage door installation services.
According to home designers, garage doors represent over forty percent of the home's exteriors because it's already a part of the entirety of your facade. Aside from that, the most important aspect is the protection garage doors provide for your belongings and your family. And who would want to have a defective garage door when it serves both aesthetic and protection? So, when you either need new door installation or just repairs, make sure you have these done by experts like Garage Door Openers Seagoville. Here are a few reasons why homeowners in this town trust us for their entire Chamberlain, Craftsman and other door openers.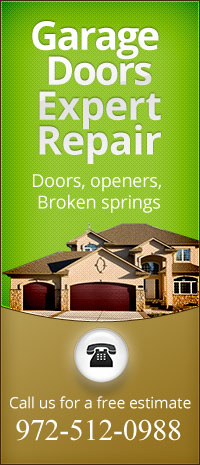 According to experts, homeowners and business establishments need to consider the following factors when shopping for their next door. The items to consider include maintenance requirements, available styles, insulation values, durability, composition, available colors and finishes, track strength and gauge, security and safety issues, warranties, counterbalance spring mechanism and construction of sections. By working with our team of expert installers and technicians, you'll no longer have to worry about weighing these considerations, because we'll help you get the right doors that suit your style and budget.
Whether your garage opener is a chain or belt drive, our team of experienced professionals at Garage Door Openers Seagoville can handle just about any installation or maintenance task. Each and every member of our team has years of extensive experience and know-how in garage door upkeep. This means that whatever the type or make of our customer's openers, we have the right tools and methods that are appropriate for them.
While a DIY garage door installation or repair activity would definitely be a fun activity, it has its own set of risks too. If not done properly, the homeowner could damage the door's sensitive parts and components, and thus will cost them extra money for unnecessary repairs.
By calling our expert team of technicians, we can help you diagnose and pinpoint any problems with the door opener, and we can also craft the right repair or maintenance strategy for it. By contacting experienced garage door technicians, customers will also be given a solid warranty on parts and labor, so that they would no longer need to worry about what to do if ever the doors start acting up again.
To get the most comprehensive service for Marantec, Craftsman and other garage doors, call us and we will respond at an instant. By working with us, you will no longer have to keep on worrying about how to keep your prized manual or electric openers in good condition. Call "Garage Door Repair Seagoville" now!